Have you ever wanted to make your own Naruto Ramen? Well we have the recipe right here for you guys to try out. Shall we get started?
Ingredients:
1-2 lbs pork cutlet
Ginger 1 3/4 cup
Mr Yoshida's Original Gourmet Marinade & Cooking Sauce
1/2 cup Lee Kum Kee Chicken Marinade 2-4 eggs Noodle
600 g cake flour
100 g all purpose flour
10 g salt
6 g baking soda
400 g water
Fresh cilantro
Fresh green onions
Fresh spinach

Naruto Maki Preparing the Broth:
Cut off pork strips from your pork cutlet. These should be thick and contain the fat and the meat of the pork. You should have bones and scraps left over. Put these in a pot, fill it with water and bring it to a boil. Scoop the scum off of the top and reduce the heat to a simmer and cover. You can simmer this broth for anywhere from 2-4 hours. When it's done, place the entire pot in the refrigerator overnight. Take the pot out after it has coagulated and scoop off the fat that has combined at the top and reheat.
Preparing the pork:
In a pot, add your 1 3/4 cup Mr Yoshida's Marinade and 1/2 cup Lee Kum Kee Chicken Marinade. Take your cut pork strips and dip them into the liquid making sure to coat both sides. Place pot on heat and bring to a boil, flipping the pork inside every now and then. Reduce to a simmer and cover. Cook this for 2 hours or until the pork is completely cooked through. Remove the pork from the liquid and store.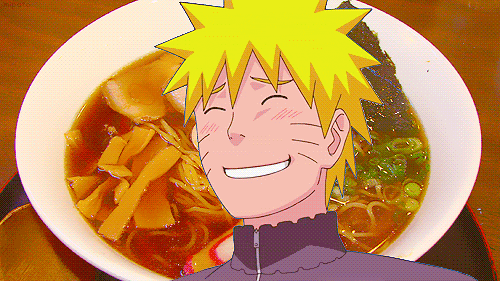 Hard boiled eggs:
Hard boil 2-4 eggs. Remove the shells. In the same mixture as the pork preparation, place the eggs and let them soak for 2 hours. Remove afterwards and store.
Hand Pulled Noodles:
Combine the dry ingredients into a mixer and combine. Add in the water and mix on medium high for 12 minutes. You will know the consistency is ready when it can be pulled easily and does not tear. Cook them in boiling water for 8-10 minutes or until ready.
Good luck trying out this dish and remember to have fun!