I finally got the chance to watch both seasons of Durarara!!!; where I fell in love with Celty, who is known as a headless rider ( A Dullahan) from Ireland. She arrived in Japan in search of her stolen head and transferred her loyal headless horse into a motorcycle also.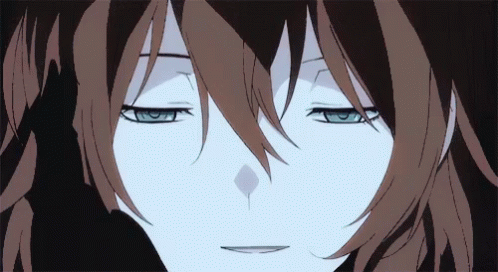 Through out the series I grew to love her more with out her head and I must agree to what Shinra has said about her head.  My favorite quote of his, " See? You're prettiest when you're not hiding your face." Well said Shinra because I can't agree with you more. He was looking more into her personality than her appearance (head/face). Which is why I think Celty is gorgeous with out her head.
Although Celty was very determining at the beginning to find her head because she was starting to forget about 100 years of memories, Shinra insist that she just moves on and believes she doesn't need a head. At the end of season 1 Celty became confident without her head and even seduced Shinra who was already crazy for her. We also find out that Shinra becomes her Fiancé and he is all she can think about just showing how strong their love is.
It was amazing that it all started with their first appearance on the ship that Shinra found her and told his father about her not having a head to becoming roommates. Which ends up him falling in love with her headless body and end up just loving her more every day. I also loved her headless form because with her personality she gave off the impression of a loving person and started to make new memories with Shinra for what may come with a head or not.
Even though with her head I still like Celty for who she is, but I will always love her for her headless form because that is how they introduced us to her and she is more beautiful in my eyes like that. Which teaches us not to judge people on their appearance, but to look at them on who they are inside their hearts. So, do you like Celty with her head or without? Tell us down in the comments.